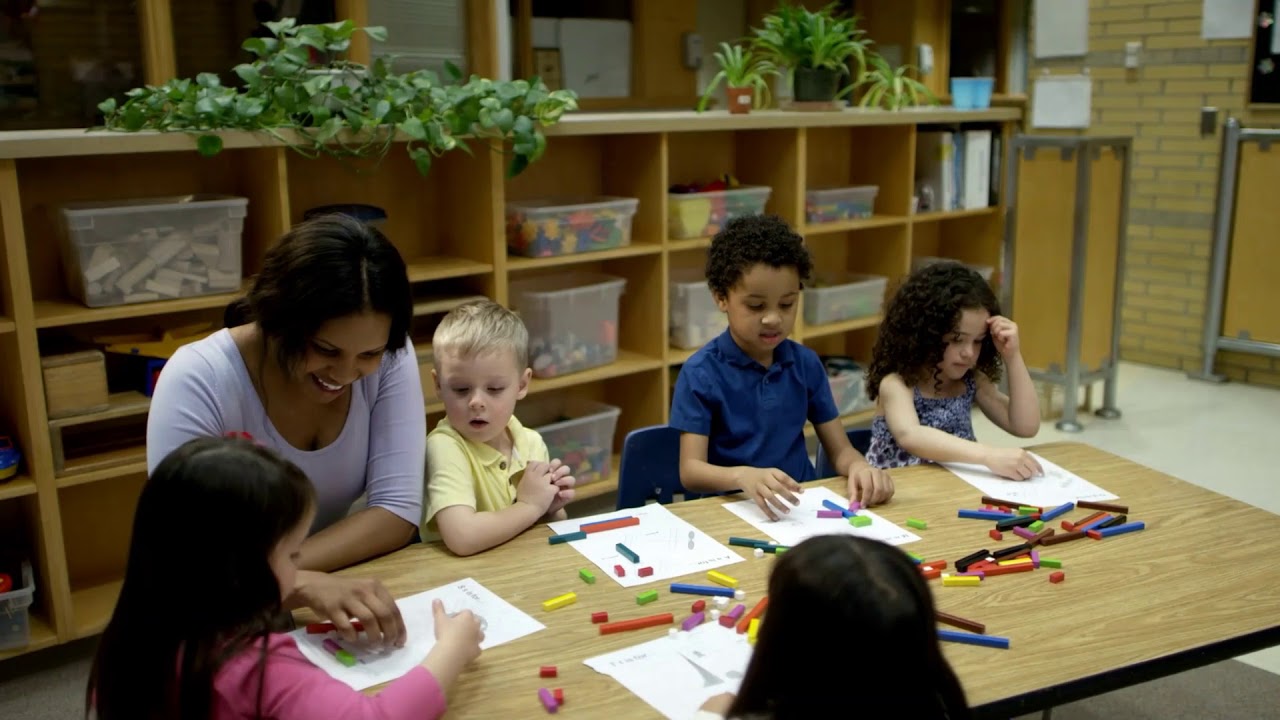 We're Dedicated To Helping Your Child Reach Their Full Potential.
Child Caregiver in Tampa, FL
If you're looking for a Child Caregiver, you should choose a company that treats every young person with care and kindness. Anyone in Tampa, FL, can get excellent support from our staff at Panda Hugs Academy. The comfort and security of your child will be our primary concern from start to finish. We offer convenient options for busy parents and guardians of young children.
Our staff members are dedicated to making sure everyone feels relaxed and confident in our services. You and your child will have our undivided attention every step of the way. Raising children can be challenging, so we believe that everyone should have reliable access to high-quality help and support. You can turn to us for:
Here at Panda Hugs Child Care Academy, we strive to please every client from Tampa, FL. When you need a Child Caregiver, we'll be at your service. If you have questions about our company, call us today to speak with someone who can help you.
My review is based on the tour I received today! What an awesome learning center! So far I love what I see! 1st thought was THANK GOD it's CLEAN! I love the bright colors and neat classrooms and meeting some of the teachers and getting to see all of the happy children run up to Mrs.Elsa to give her hugs gave me so much reassurance that my babies would love her! She reminded me of my family she knew every child by name was extremely professional and her tenure with the company SHOWED ME that she's not just here for a check and must truly love what she does! I even asked some of the parents how they have enjoyed the school and how their children like it and everyone and I mean EVERYONE smiled and had such positive things to say. One mother bragged about her 2 year old son being potty trained and a few children didn't want to leave. I can't wait for my kids to start here!

- Torri Santos Lopes. 8/12/2019

This school is Exceptional, Excellent!!!! My daughter has been there for 3yrs and still in aftercare. Such amazing people, staff is more like family. Tom, Ms. Elsa,Ms. Christina are all wonderful, they treat you child with care as if it was their own. My daughter is now in kindergarten and received an award her 1st 9wks. Teacher was amazed on how much she knew for a kindergartner. My daughter is excelling and received Citizen of the Month award. Panda Hugs helps with reading and homework after school, a lot of help for working parents. I absolutely love this place and recommend to all my friends ☺️

- Wolfy The broadway show. 9/11/2018

My kids (age 4 and 2) and I love this school. The whole staff is personable and friendly! My kids are learning so much each day. Thank you for continually providing excellent care for my little ones!

- Amanda Marie. 7/13/2018

My little one has been going here for 2 yrs. & we love it here. We love the staff they are great with the kids. will also be enrolling my daughter shortly.

- nicole weaver. 11/5/2017

My son had such a great experience here in VPK. Friendly, clean, supervised, and he learned a lot. They cook right there for the kids.

- Pamela Vick. 10/15/2017

My son has been going here for 2 years and we love this place!! The facility is clean and the staff are always pleasant.

From the owner of Panda Hugs in response to the 2 recent reviews. Unfortunately in this forum, reviews are posted regardless of accuracy and are of course just one side of the story. Allow me to comment. Children need consistency, in the review of the unhappy baby (1 year old), the child attended 1 week, then stayed out for 4 weeks. Returned and a short time later left. A difficult adjustment for any child. Regarding the reviewer who thought it "appropriate" to share her experience. Her "experience" was 3 1/2 YEARS ago. Why now, I don't know. As for a teacher kicking her child-that's nonsense. She states she reported it. If so it was determined to be unfounded. A large majority of our teachers have been with us 10 or more years. They love children and have dedicated their lives to children. Please stop in and see our wonderful school and teachers. Thank you

From the owner of Panda Hugs regarding "Upset Parent" "review" To all prospective parents. If you read the above review I hope you can plainly see the type of person this is. It's so easy to be anonymous! Note the language and venom and choice of words used to describe human beings. (I will also make a bet that this person left owing lots of unpaid tuition.) By the way, as for not being able to pull your child out until the end of the year--WHY NOT! If as bad as stated would you keep your child there for any reason? We have a saying here that "a conversation changes everything" Our open door policy exists for this purpose. We have been caring for children for over 20 years and what is described above is pure nonsense. Please stop in for yourself and see our wonderful center and staff. You will be glad you did. Thank you very much.